From replacing personal possessions to completing renovations, rebuilding your home in the wake of a natural disaster can be costly. But, did you know that many home insurance policies cover ALE? "That's great, but what's ALE insurance?", you ask?—well, that's exactly what this week's blog post is all about.
ALE stands for additional living expenses. An important element of home insurance coverage, it essentially provides you with shelter and accommodations while you wait for repairs and any other unplanned adjustments. ALE allows you to maintain your day-to-day activities as you settle an insurance claim.
Let's break down when and how to claim additional living expenses, along with the best ways to find alternative accommodations if you're staying in downtown Edmonton.
When should I claim ALE coverage?
If your insurance provider deems your home is uninhabitable and you're unable to live there for some time, this can be considered a form of damage or loss. In many cases, you can use this claim to assist with covering unexpected living costs that you would not normally be paying for.
You'll need alternative accommodation to continue your lifestyle, such as a home rental, boarding house or a hotel room—and, you can use additional living expense coverage to pay for this.
ALE insurance: Most common FAQs
How will I know if I'm covered?
Most people with home insurance are eligible for this coverage. It generally comes with basic homeowner, condo owner or renter insurance policies.
You would be covered to use it if the damage to your home was covered as part of your insurance plan. For instance, if you have natural disaster coverage, then you may need to make an ALE insurance claim if you need to leave your home while the roof is being fixed from a hurricane.
Stay at Canterra while you renovate your home. Check out our location in downtown Edmonton.
When it comes down to it, your home insurance provider will make the final decision about offering additional living expense coverage for your new temporary living situation. Not every policy provides this coverage, so be sure to review your insurance documents.
How do I direct bill?
How you will receive your compensation will depend on your insurance provider. Generally, it comes in the form of a cheque under your name for additional living expense coverage.
Remember to keep all receipts or invoices for every purchase and expense during this time. Be clear about your normal expenses on the pre-claim form, so that the insurer can easily compare costs. Provide as much proof as you can.
Most ALE coverage will have a limit, so it's best to contact your insurer especially about the allowed length of stay for alternative accommodations. Essentially, communicate with your insurance provider about the information you need to provide and what you can expect for coverage.
How can I find alternative accommodations?
Your insurer will not find you alternative housing in this process, but may refer you to companies who offer this service. Depending on the estimated length of time for the repairs, you may stay with family or friends, in a hotel, or for longer-term situations, rent or acquire temporary housing.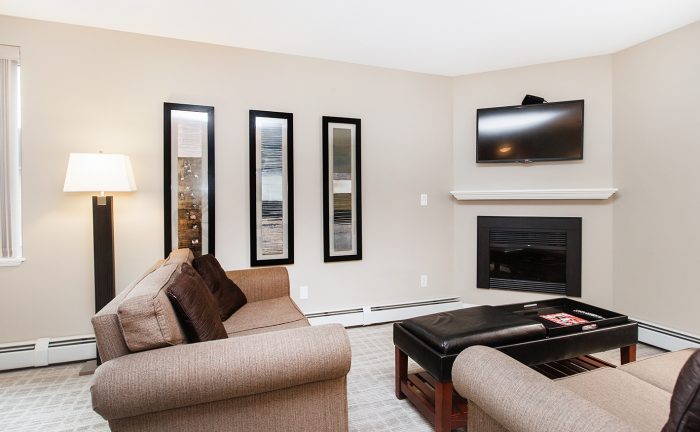 If you're looking for alternative accommodations in downtown Edmonton, Canterra Suites Hotel specializes in both short- and long-term stays. We also direct bill to your home insurance provider so you can focus on rebuilding your home without worrying about invoices.
---
Canterra is located on Jasper Avenue in downtown Edmonton, close popular restaurants, grocery stores and the River Valley. Call us at 780 421 1212 or email us at info@canterrasuites.com if you have any questions about direct billing ALE to your home insurance provider.
Back To News